They're my new critters. I do really love to make them both. But say the truth the smallest was exciting for a bit more. They both live now at faraway Russian small town near Moscow. The bunny girl's name is Masya.
Masya's legs thread jointed for free moving, so she could sit and stay alone. Her Head is also thread jointed.
I put into the hands wiring so Masya can hold her toy.
She's standing for a while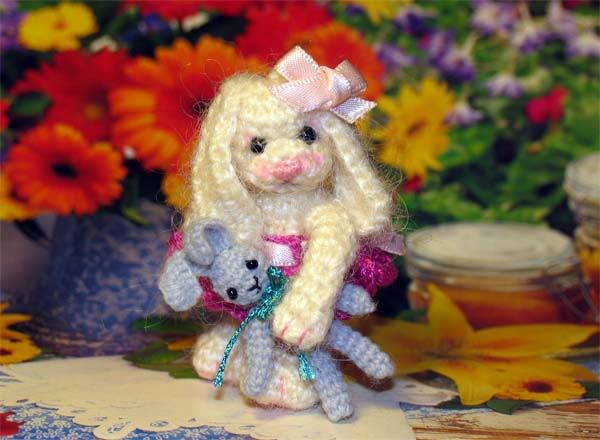 And she even has a sweet small tail!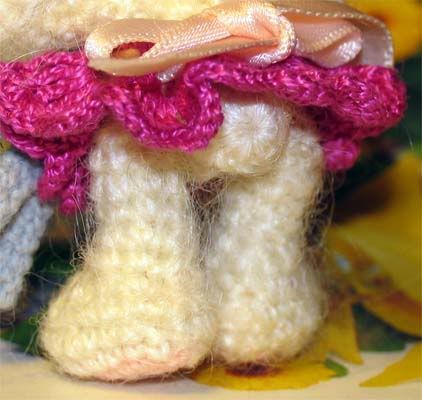 Ups...bunny toy fall down!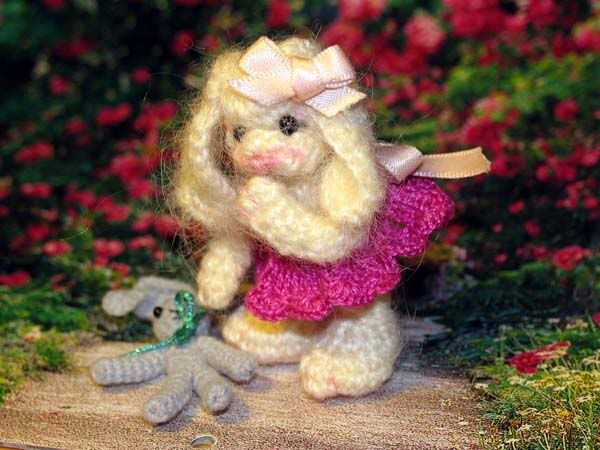 Here we up it and hold again!
And a bit closer view
I forget to make a picture in my hand as I use to do usually, so I use the picture made by her new owner, who holds Masya in her hand.